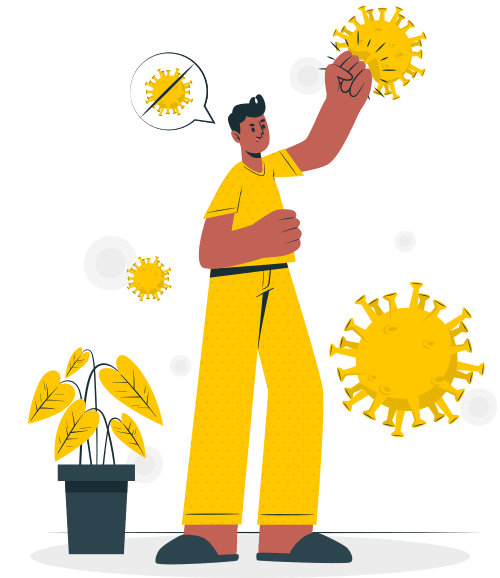 Instant Disinfectant For :
Cleaning and disinfecting surfaces in different parts of the hospital, especially the patient's room, is essential to reduce nosocomial infections. Numerous studies have shown that viruses and bacteria and nosocomial infections contaminate porous and non-porous surfaces. Contaminated surfaces act as a source for the transmission of pathogenic microorganisms. Directly through the patient's contact with the environment or indirectly through contamination of the medical staff's gloves and gloves.
The disinfectant solution is sprayed on the spraying containers and mobile spraying containers and after general cleaning of the surfaces and complete assurance of the dryness, spray the required place of the solution and for 30 to 60 seconds from contact with the environment impregnated with the solution. Refrain from completely disinfecting the process.
Disinfection and cleaning of floors, walls, tables, beds, baby incubators, etc. It is possible to use in all hospital wards, such as sensitive wards, including operating rooms, isolated rooms, CCUs, ICUs, NICUs, burn wards, kelinkas and Dentistry and veterinary medicine ٬ Banks and sports facilities