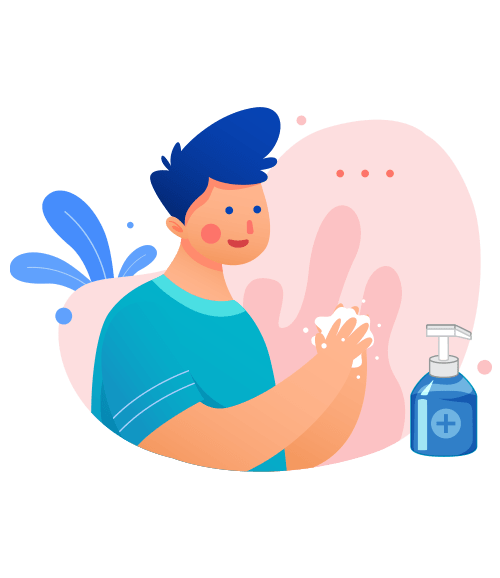 Instant Disinfectant For :
Scientific studies and research indicate that most of the causes of individual infections are transmitted by hands. Therefore, personal hygiene and hand hygiene are recognized as a basic principle in infection control.
Nolte's hand solution is a very powerful ethanolic antiseptic compound, with a rapid effect, effective on a wide range of diseases, including a variety of bacteria, viruses and fungi. Due to its aloe vera extract, which contains vitamins E, D, and A, glycerin hydrates the skin and prevents dryness and skin allergies (eczema). It also affects viruses in less than 60 seconds due to the presence of ethanol.
Pour 3 to 5 ml of the nolty solution on the palms of your hands and then rub your hands together for 30 seconds until the solution dries on your hands according to the standard hand disinfection method. Dip one foot into warm paraffin 3 times, pausing between layers to allow them to dry.
Hand sanitizers in hospitals, health centers and public places.